Notes from the Bliss Team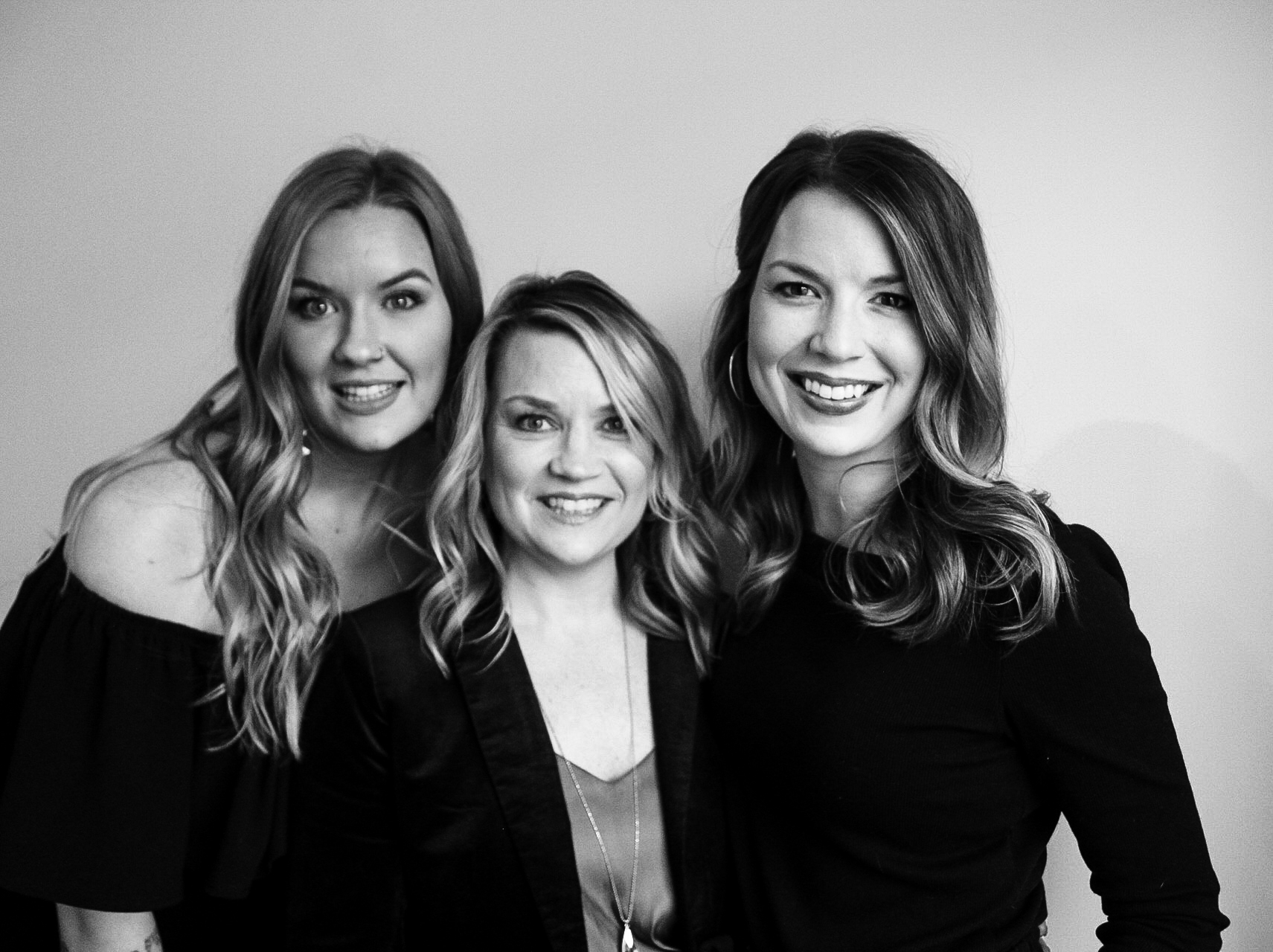 Why Do You Need A Wedding Planner? | 12.3.2020
"I wish I would have spoken to you before I booked that." . . . if we had a dollar every time we heard a client say that we'd be retired!
The belief that a wedding planner is expensive and only for the wealthy is a myth and not true. Of course, there are some famous planners in our world that charge more than the average client's entire budget, however; the typical all-American bride and groom do not need bodyguards, security teams and decoys to throw off the paparazzi!
We thought we'd share with you the top reasons why we do what we do and what our clients have shared with us after planning their weddings. There are different terms that many people use interchangeably like wedding coordinating, wedding planning and wedding designing or styling. We will also share the differences in all these terms so that you can better understand which one fits your needs on your wedding day!
Reasons To Hire:
No Experience ~ Planners have the inside scoop
The majority of our clients are only planning a wedding once. It's not like hosting a simple dinner party that may even stress a few people out. There are lots of moving parts to a wedding celebration and your planner will assist you in covering all the mundane details that the majority of brides don't even realize are there. Your planner has a short list of vendors they prefer working with because of history, professionalism, budget, etc. There are many small businesses that may not be advertised to the public that a planner uses that brides would not be aware of. Bliss has a decade of experience and is constantly searching for and working with new vendors that other clients or another creative has introduced us to. Not everything can be found online that should be part of a wedding day!
Limited Funds ~ The corners that can be cut
There are many ways to have a beautiful day without shaking the money tree until it's uprooted! One of the first things we ask our clients is, "What are your top three priorities when you think of your wedding?" Some say things like, stress free, great food and good music. Then the second question is asked, "What is the over-all budget you need to stay within?" Once we know the answers to those two questions, we are able to match the needs, budget and priorities of our client to the choices of venues, photographer, caterer, music, etc.
If food is on the top three list and photographer isn't, then we are able to direct choices to the appropriate vendors that fall within a certain price range. It seems obvious as you read this, but you'd be surprised how many times we've had to remind brides and sometimes mothers of brides that the $600 in confetti doesn't make the budget since she still needs to account for the wedding cake. Or we know you love your bridesmaids but there is nothing that says the bride has to pay for their dresses, shoes, nails, makeup, hair and thank-you gift. . . possibly just the shoes and thank-you gift is all that fits within the budget.
Lastly, the two main avenues to controlling a budget is guest count and bridal party size. Yes, it is that simple. The average mid-west wedding costs about $125 per guest. The factors that play into the costs include: venue, caterer, DJ, photographer – all the basics just nothing over the top. We try our best to help our clients have choices that fall within their budget and not make suggestions on services that do not fit the budget or are not needed. We have endless ideas and suggestions to make every wedding and event beautiful and within the budget!
Free Time ~ Enjoy your engagement
Weddings take time to plan, a lot of time. Some may think they have free time in the evenings and on the weekends to plan their wedding, but they don't realize they are having to commit to 300-500 hours of planning. It can quickly go from fun, to tedious, to completely overwhelming. Your engagement is a special time and we want you to enjoy it! Most vendors are only open and available during weekday business hours, usually when you are also working. Weekends may be free for you, but the majority of vendors in this industry are booked for events. Even if you are the best of planners, the limited meeting time can not only be a nuisance but discouraging when there is limited planning time.
We believe in focusing on planning the wedding, so you can focus on planning the marriage!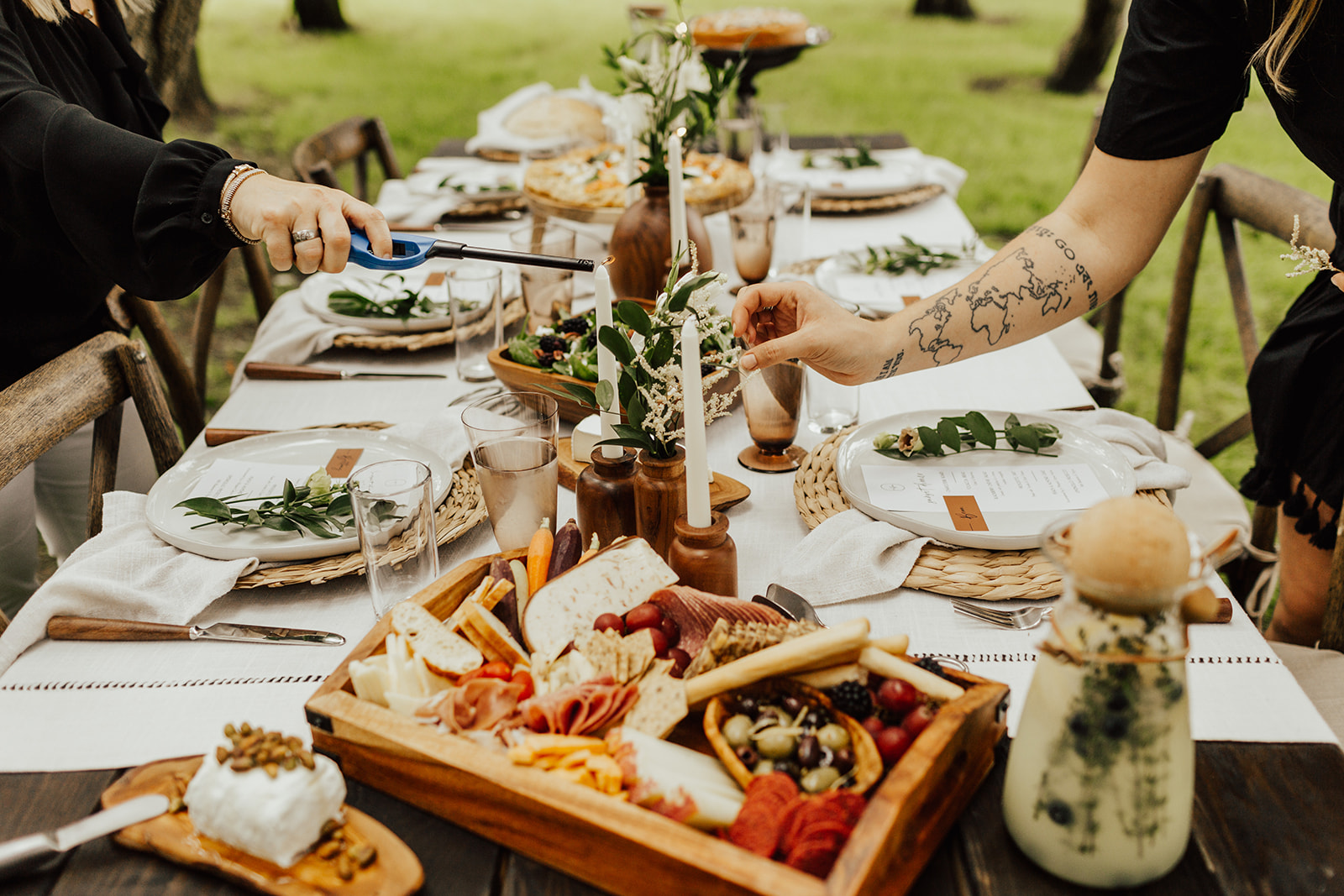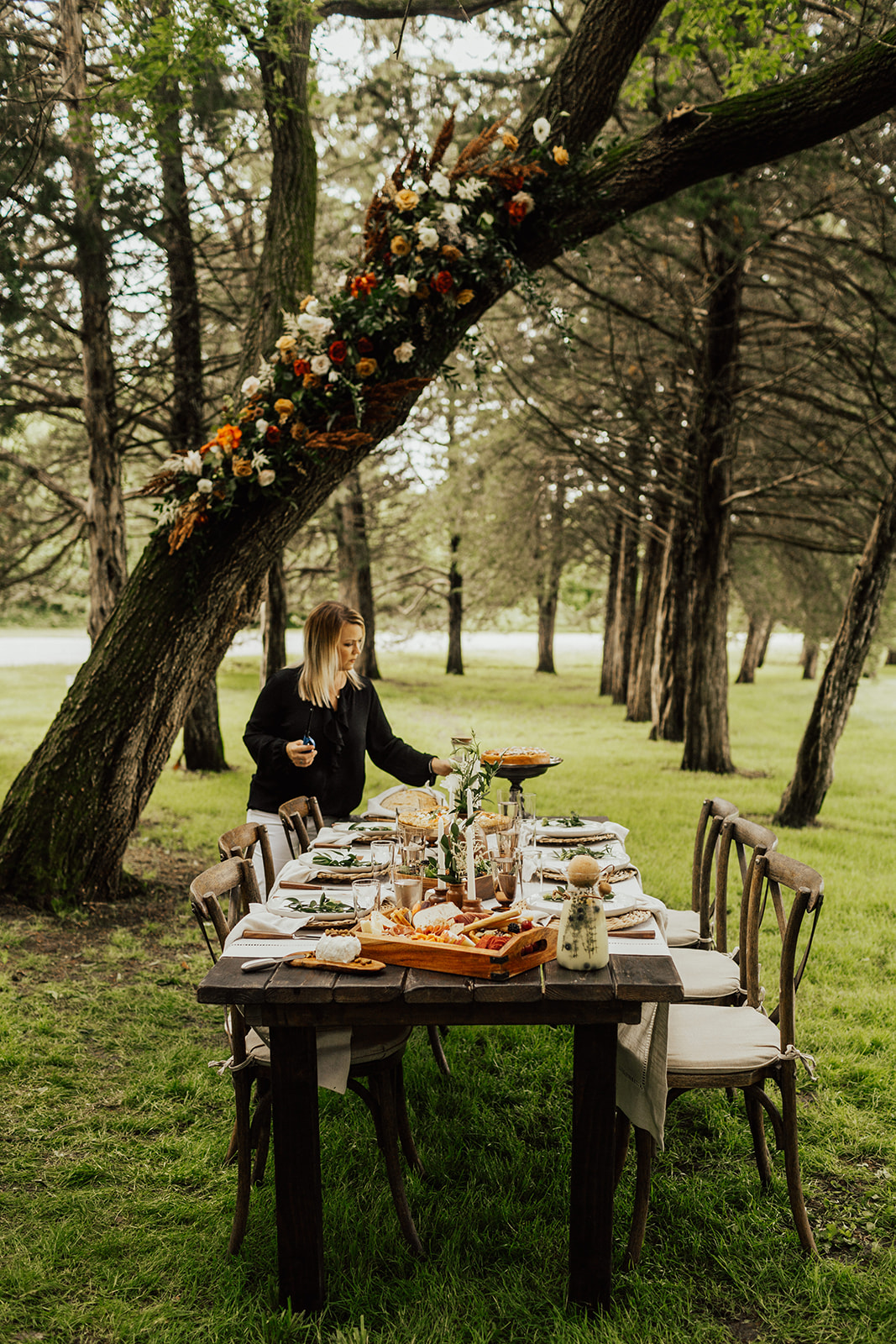 The Difference in Services:
Wedding Planner ~ Full Service
This term is used for those that need or want assistance in all aspects of planning their wedding. At Bliss, we like to begin the moment a couple is engaged so that we can confidently keep the style and design cohesive in every last detail. We take part in touring venues, gown shopping, invitation selecting and much more. A wedding planner is the bride and groom's captain that navigates the waterways of the open seas of decisions and choices during their engagement.
Wedding Coordinator ~ Handle the Vendors
A coordinator's role is to manage the vendors and the logistics of deposits, time line and be there the day of your wedding. This service can be during the entire planning process or just the day of. It is a customized service so if there are items the client wants to handle herself but others she wants nothing to do with then a wedding coordinator is a perfect choice!
Wedding Designer or Stylist ~ Visualizer
Visualizing can be difficult for most people. You know you like a certain color or style but can't quite see how to pull it all together so it looks cohesive, effortless, seamless and timeless. A wedding designer is able to take your favorite color(s), hobby, style or whatever is vital to you and create a design plan that incorporates everything and will look beautiful in every detail. Your style of dress dictates the style of your venue which influences your color scheme and so on. . . We at Bliss love the details of creating designs that are not only breathtakingly gorgeous but that reflect your style and personality.
Our goal is to take the stress off your plate so that you can enjoy every minute of your engagement and wedding day! Whether you are needing a wedding planner, coordinator or designer, the Bliss team will help assist you in making your Pinterest dreams a wedding reality.
Summerita! | 7.28.2020
Tuesday Topics: A Favorite Cocktail

Welcome to summertime in Iowa-hot, humid + sticky! This call for an icy cold drink. And who doesn't love a margarita?!
This is a go-to margarita recipe that we love sipping on in the summertime. We hope you enjoy it as much as we do! Cheers!

1.5 ounces of good quality tequila
.5 ounces of Cointreau or triple sec
2 ounces of freshly squeezed lime juice
2 ounces of orange juice

For those that like it a little sweeter add a tablespoon of simple syrup or stir in a packet of Stevia.
For those that like a little heat add a teaspoon of jalapeño juice out of a jar of sliced jalapeños.
Garnish with a slice of lime, orange or jalapeño
Enjoy! -Lori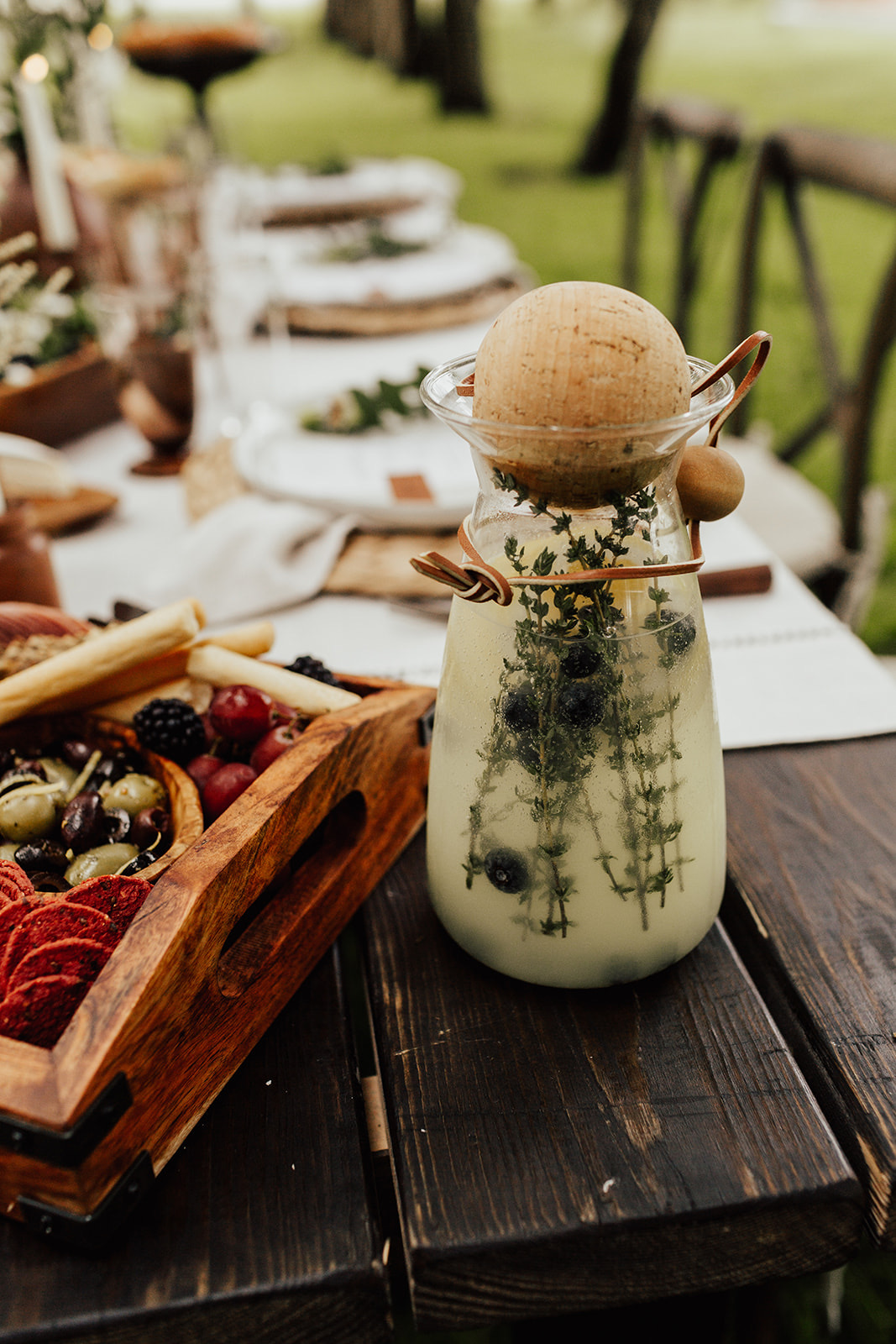 Happy 4th of July! | 7.2.2020
As we all know, the 4th of July is quickly approaching (and by quickly I mean this upcoming weekend) and we want to make sure you are prepared to host the best patriotic party out there! Here is a list of five essentials that will make your Independence Day a success.
1. Decorations
Decorations are a great way to make your 4th of July party one to remember. There are plenty of decorations you can make or buy for the tables, countertops, and walls of your party space. For buying, Target has a great section towards the front of their stores with plenty of budget-friendly items to spruce up your event space. For all of you DIYers out there, you can string together red, white, and blue tassels or paint three mason jars the color of the flag to store food or utensils for your guests. With the mason jars, you could also put fresh flowers in them from Trader Joes to give you party more of an elegant theme. DIY crafts can also be a good way to keep the kids who are staying at home for the summer involved and occupied during the days leading up to your party. Whatever option you choose to do, make sure the decorations are red, white, and blue!
2. Games/ Activities
To keep the guests entertained, have some yard games ready to play (especially if there are kids attending your party). Some fun games to play could include bocce ball, bags, or kickball in the backyard. If the weather is bad you can always get a stack of cards and play 31 or rummy. Lastly, you can't have the Fourth of July without sparklers and fireworks so buy some supplies at the store and put on a great show for your guests and maybe even your neighborhood.
3. Food
A party is not complete unless there is a plethora of snacks and food. To decrease the amount of stress that comes with cooking, keep it simple with hot dogs and hamburgers because you can always spruce it up with snacks. Fun snacks could include homemade Chex mix with red, white, and blue M&M's. You could also get creative and make a fruit or meat, cheese, and cracker platter and have the layout be the American flag. Seasonal fruit you could add to your platter includes blueberries, blackberries, or raspberries. Cupcakes or sugar cookies with red, white, and blue frosting are perfect for dessert. If you are not a master in the kitchen, tell guests to bring an appetizer or a dessert to take some of the pressure off of you. Make sure some of the food you prepare have a fun Fourth of July theme to them, but most importantly, make sure your guests have plenty of food to munch on throughout the day.
4. Apparel
It's pretty typical to wear red, white, and blue on the 4th, but choosing an entire outfit to wear can sometimes be difficult. This is where accessories come in handy. Red, white, and blue earrings, bracelets, or nail polish can also add a great touch to your wardrobe to make you look as patriotic as possible. You can always get a bandana with tiny American flags on it and turn it into a headband to incorporate our country's independence without having to spend a lot of money. Most importantly, have fun with your outfit, and don't be afraid to go all out.
5. Drinks
Last but not least, hydrate. July in Iowa is known to be very hot and humid and this weekend will be just that. Saying this, it is very important that you and your guests stay hydrated throughout the day and into the night. Something fun you could also do is make a signature drink. Grab some lemonade mix and fresh fruit to combine in a glass to make refreshing lemonade for your guests. Whether it be water, tea, or lemonade, make sure your cooler is packed and your drink of choice is ice cold.
Stay safe, but most importantly enjoy your time celebrating our country's independence with your friends and family. -Britney
When Plans Change . . . | 3.28.2020
PLANNING YOUR WEDDING DURING TURBULENT TIMES
For years you've dreamed of having a large wedding with all your family, friends, coworkers and neighbors there to celebrate with you. Suddenly - seemingly overnight - that dream is being postponed with no clear end in sight. Tears are shed... like A LOT of tears. Months - sometimes years - have been spent planning every detail of your wedding day. Schedules made, vendors selected, maybe even invites sent. And now, the most unforeseeable event has happened - a pandemic. You've planned for every contingency, but this certainly wasn't on the list of things to worry about or prepare for!
Stop for a second and just take a deep breath. Seriously... do it. Hit pause on life and picture your future spouse. What is a wedding's purpose? What is the end result? To unite yourself to your best friend, the person you want to spend the rest of your days with. A wedding is the joining of two, a time to vow to love, protect and commit yourself to each other before God.
We are living in unprecedented times and uncharted territory. Plans may be left in shambles, but your commitment to your fiancé does not have to suffer the same fate. Elopements are the perfect way to still have a beautiful ceremony and a small celebration. I'm not suggesting running to the courthouse and getting married with no one else there (unless that's for you!) - I'm talking about an opportunity to commit to your spouse in an intimate gathering surrounded by your closest loved ones. As your wedding planners, we can help you find a space whether it's a small venue, parents' backyard or a beautiful field. Invite your closest family and friends as witnesses, snag a florist to make a beautiful seasonal bouquet (I know a crazy talented one!), FaceTime your officiate in, and have your photographer documenting every detail. Someday, you will be able to look back and show your children and grandchildren how you defied fate and got married during the COVID-19 pandemic. Make sure to bring some champagne to celebrate this nonsensical, peculiar, and above all magnificent and monumental moment!
Maybe this alteration of plans is exactly what you're looking for - maybe you've chosen to postpone and pursue a more traditional ceremony. Aside from the love you feel for your soon-to-be spouse, one thing is certain - Bliss Events and Staffing will be there to help with the biggest or smallest details to ensure your day is perfect. From our family to yours - wishing you a Blissful wedding.