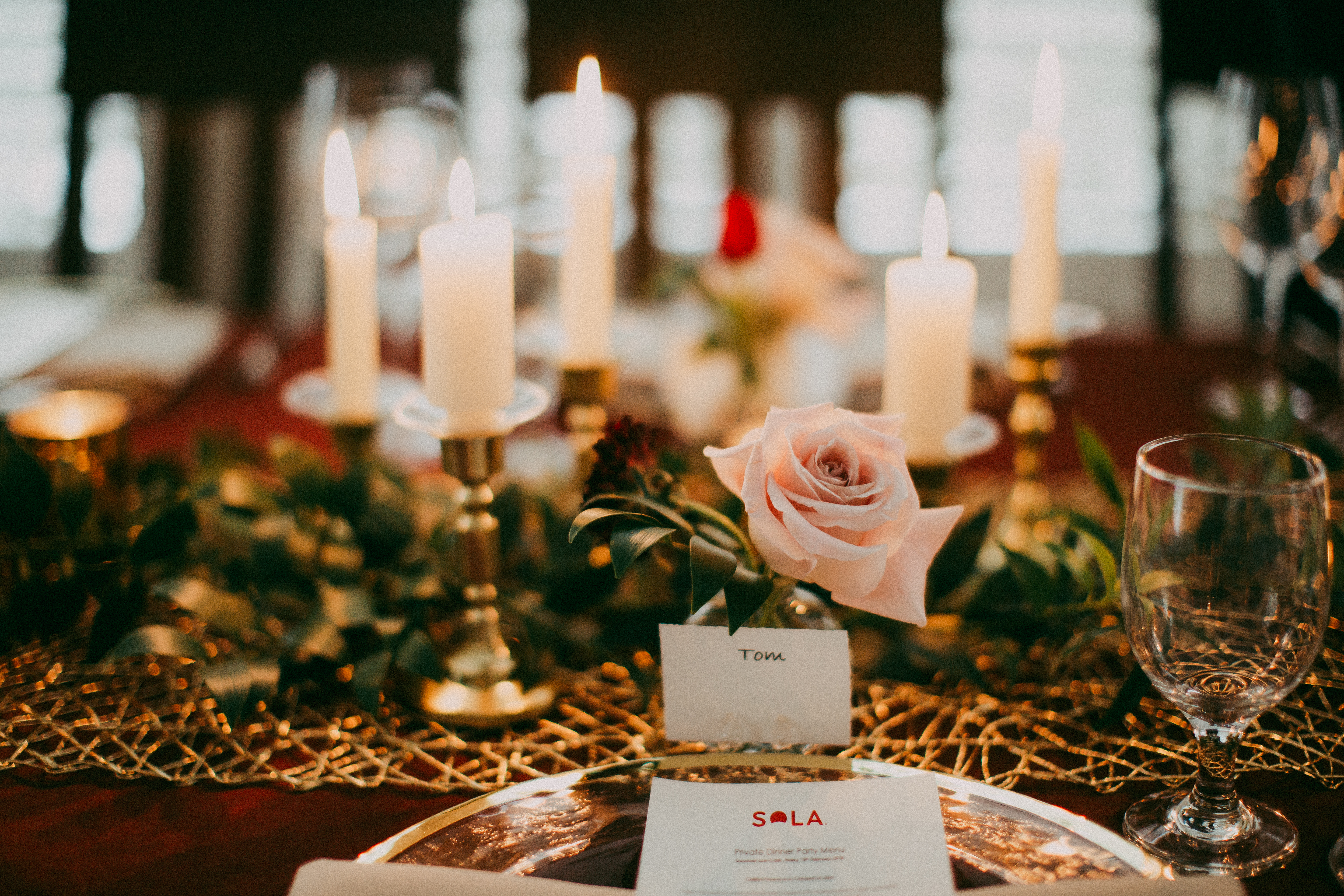 Planning this intimate dinner party for the Byom's and Chef Ryan Turner was a breeze. We let our clients relax with a glass of wine while we prepared a beautiful, romantic tablescape of merlot velvet, garden roses, and soft candlelight.
Our Bliss staff prepped food in the kitchen, arranged flowers, displayed the menus, rented china, decorated the table, served the food, and returned the next morning to clean-up.
We loved taking care of the details so that the Byom's could savor the gourmet keto meal and time with their guests.