The Teachout Building is a hidden gem in the East Village of Des Moines, Iowa. Planning a styled shoot here was a stylist's dream. Architect Kirk Blunck created a stunning, modern design while maintaining the original historic integrity of the building.
One of our favorite design styles is Eclectic Classic with a fun, contemporary twist. Incorporating the unexpected keeps our guests smiling as they notice the details we've added. We played with these elements throughout this industrial venue.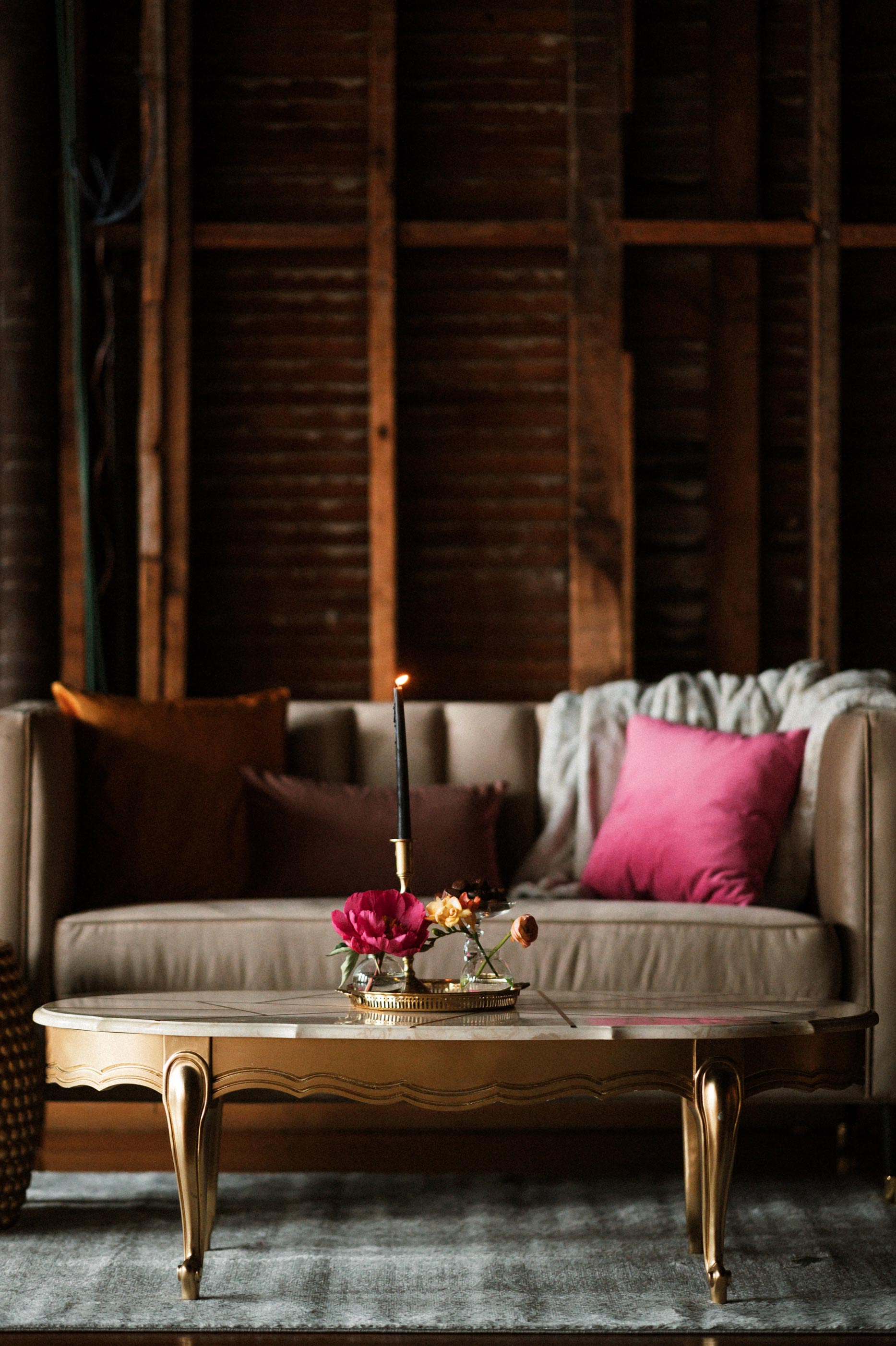 The cashmere velvet loveseat mimicked Blunck's clean lines in the woodwork and the creamy vintage chairs looked as if they were made to enhance the paint chipped plaster walls.
The luxurious linens in "smoke" from Beyond Elegance complimented the natural wood in the farm table and benches from Classic Events + Parties. The vibrant colors of the florals added a romantic vibe.
During a wedding reception, the photographer captures many pictures of the head table as the bride and groom savor their meal. Adding in surprise details for the couple to relish and making the head table extraordinarily beautiful is one of our favorite design components.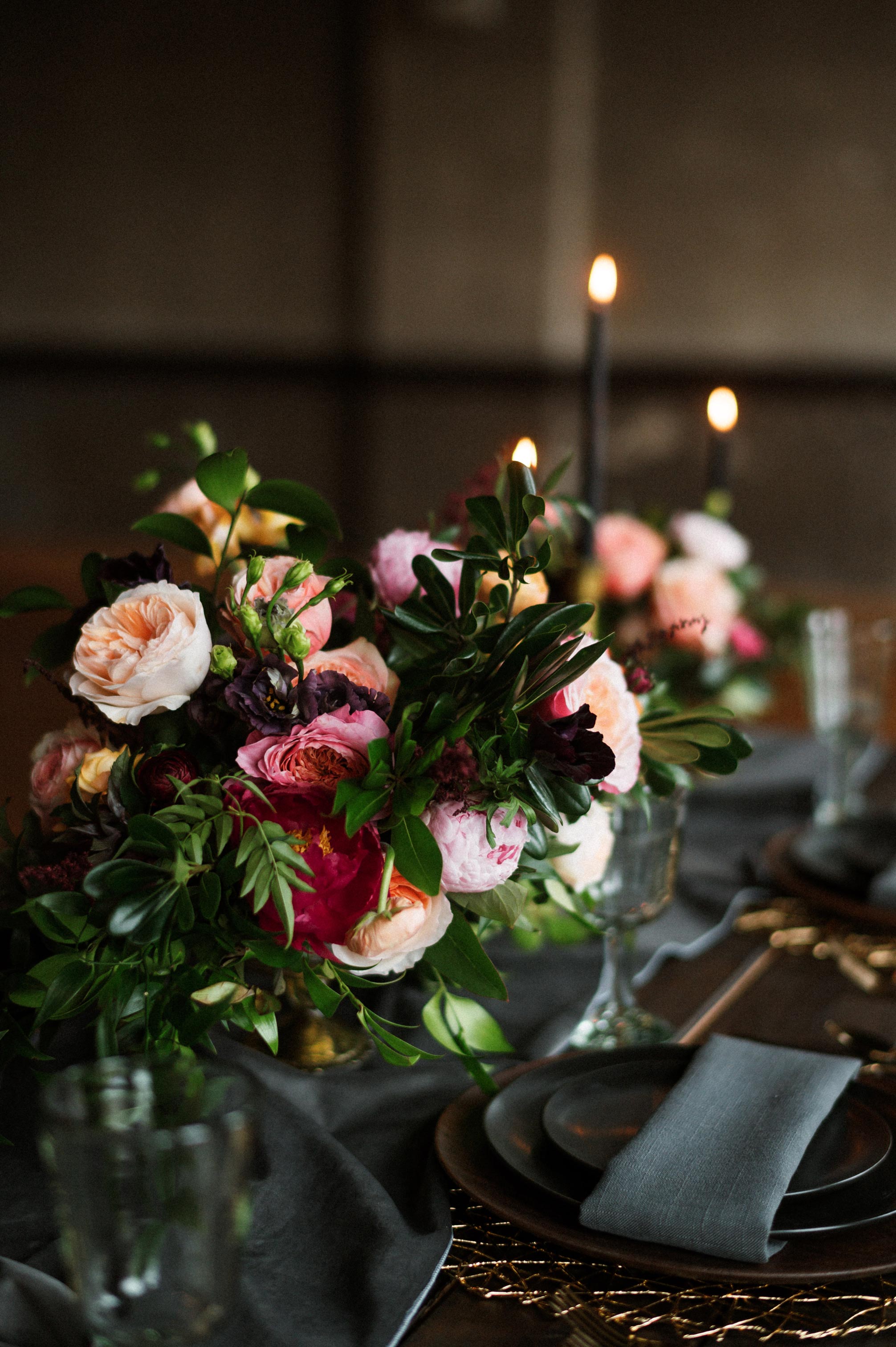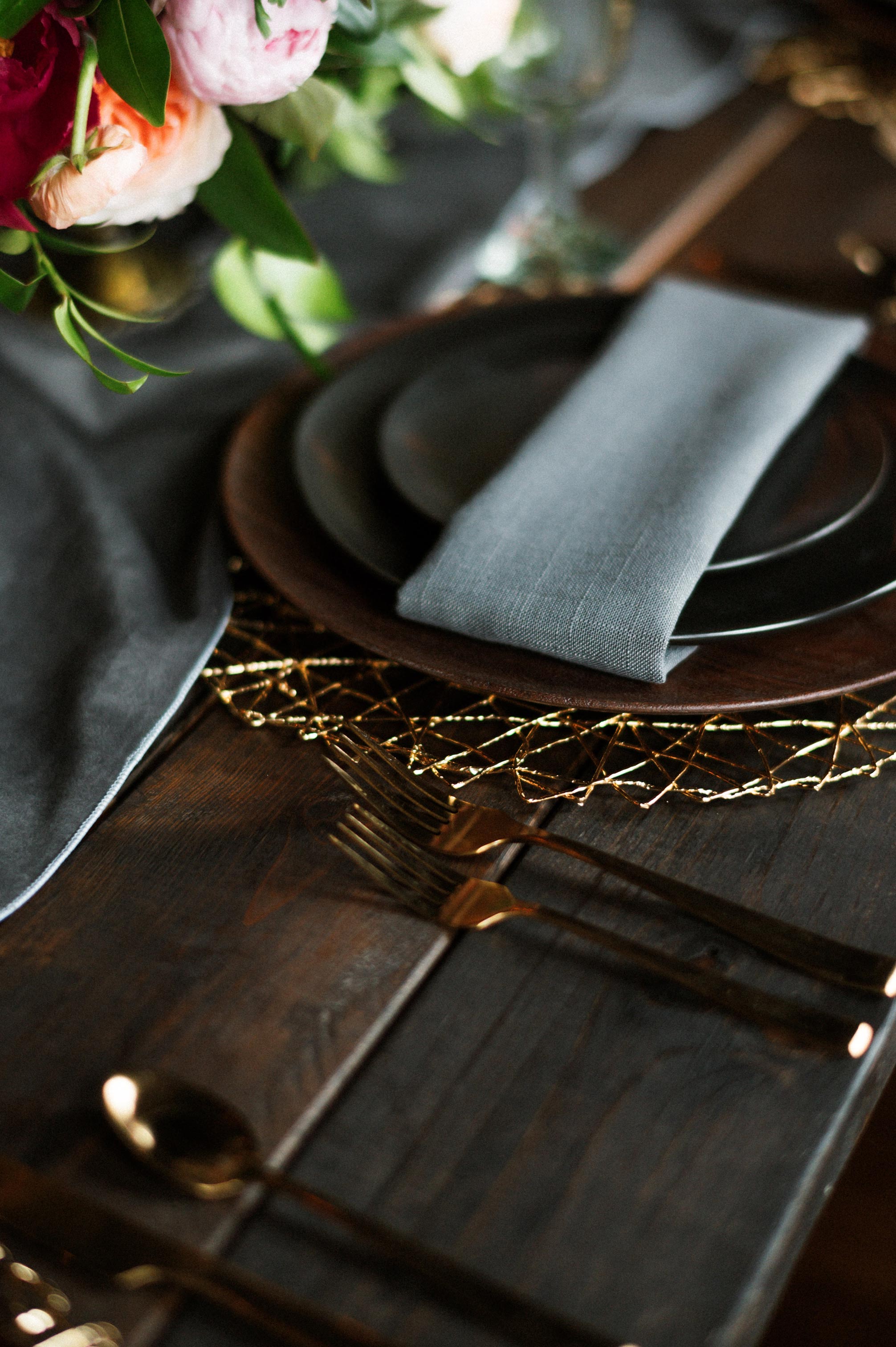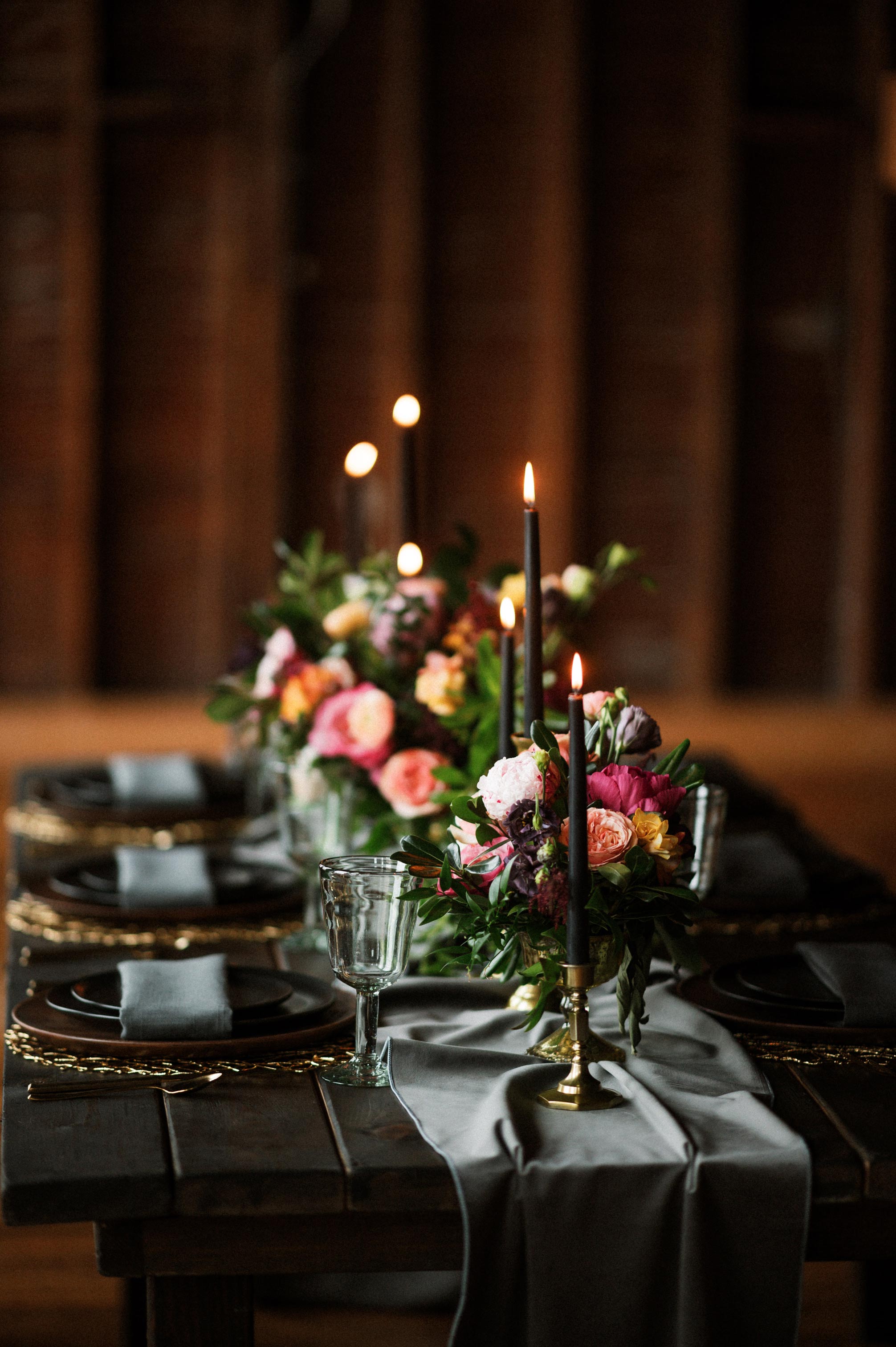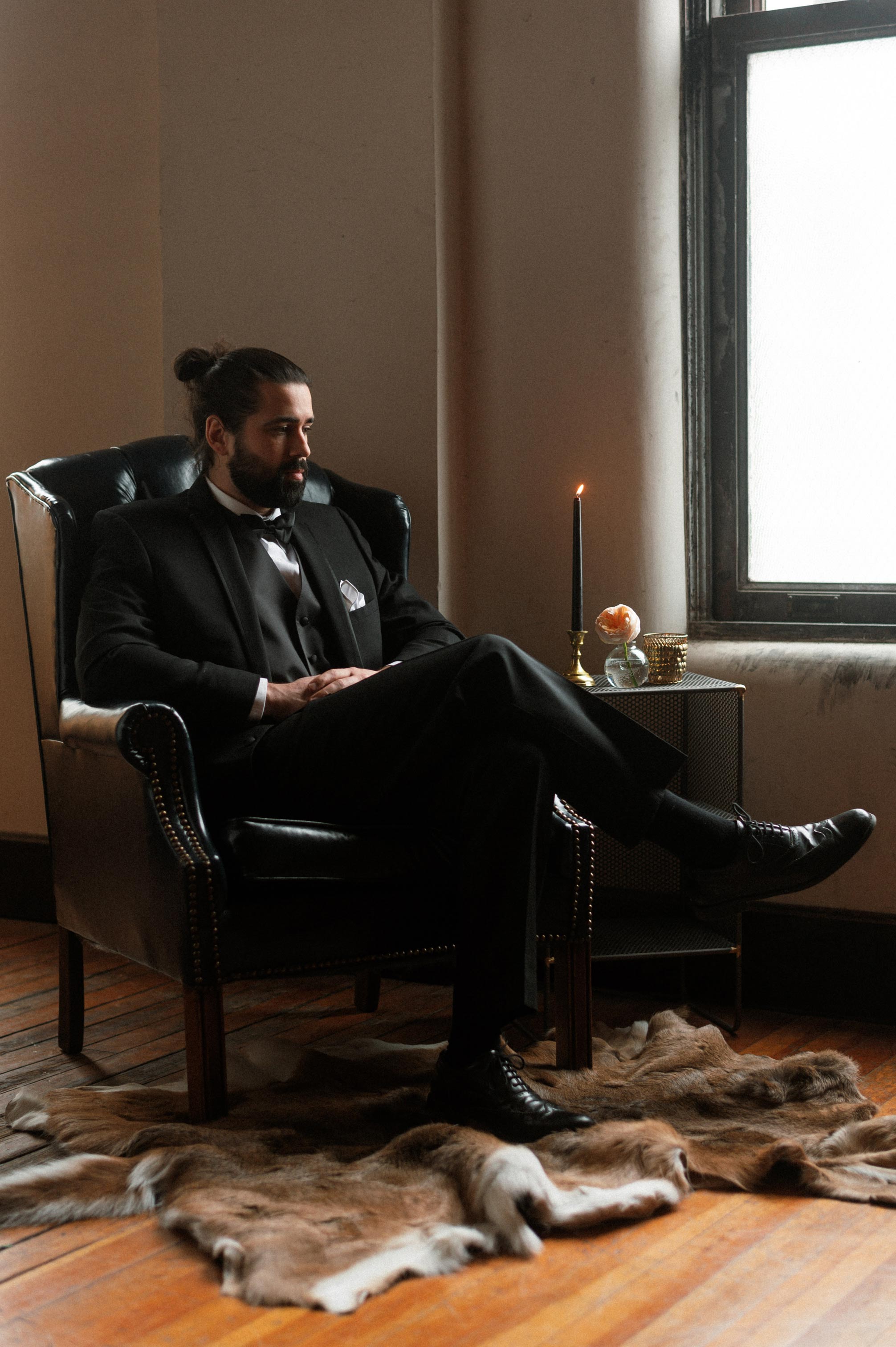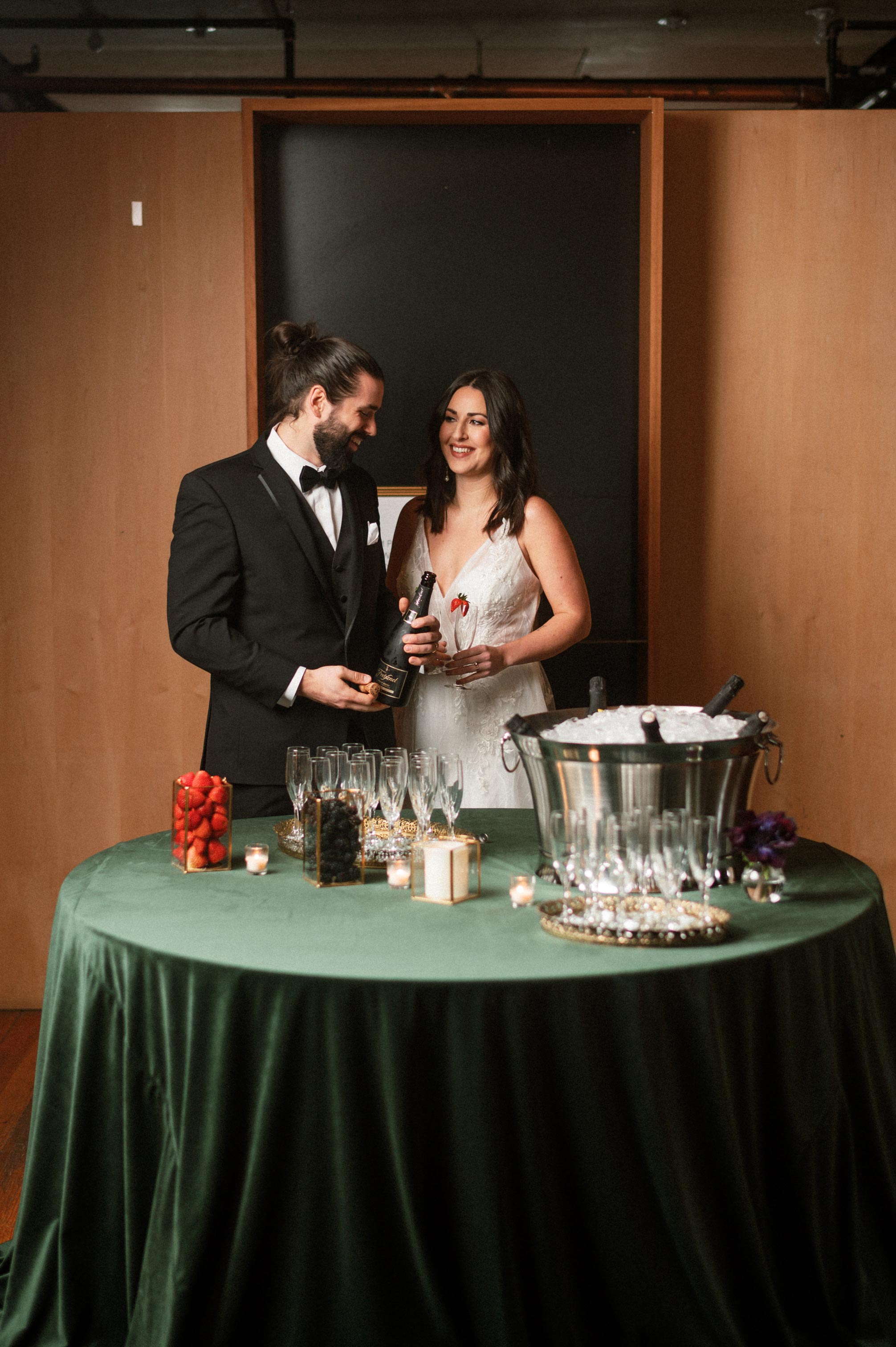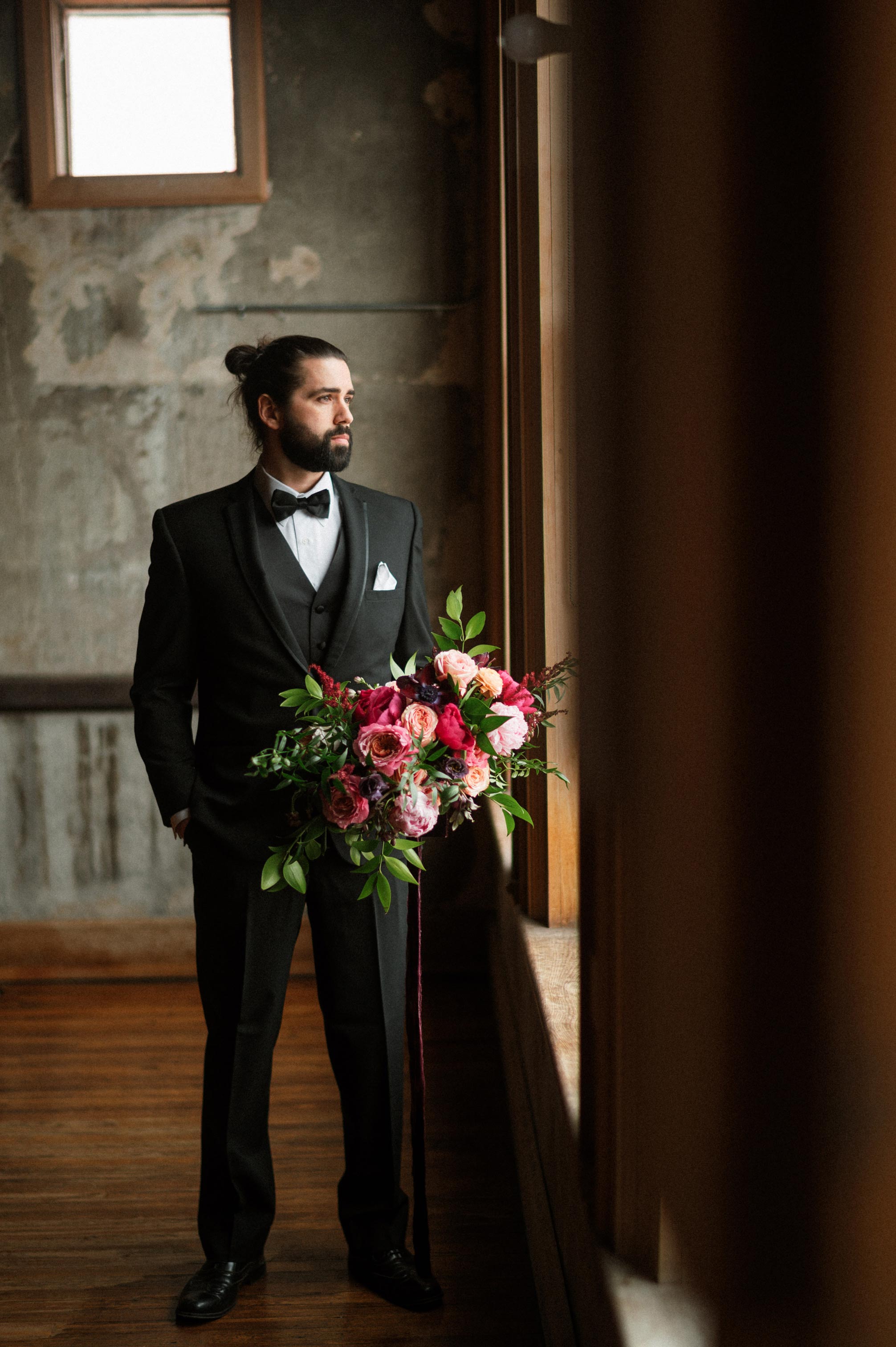 The statement piece in this Styled Shoot was the large asymmetrical greenery wallscape. Flower guru Addelyn (True Vine) created this backdrop that surrounded our models Nadia and Kyle.
The black candles added drama to the glamorous setting. Our photographer Austin Day showcased his talent by capturing the dancing flames off of the hardwood floors.
The last but most important feature (since it involves chocolate!) was the decadent three-tier cake created by Molly's Cupcakes. Covered in chocolate ganache with gold accents, these magenta florals were the pinnacle of our photo shoot.
In years past, the cake has lost its role in weddings but we are true believers in keeping tradition when it comes to dessert. The gold trimmed, granite-colored table top mirrored the flowing greenery in the background.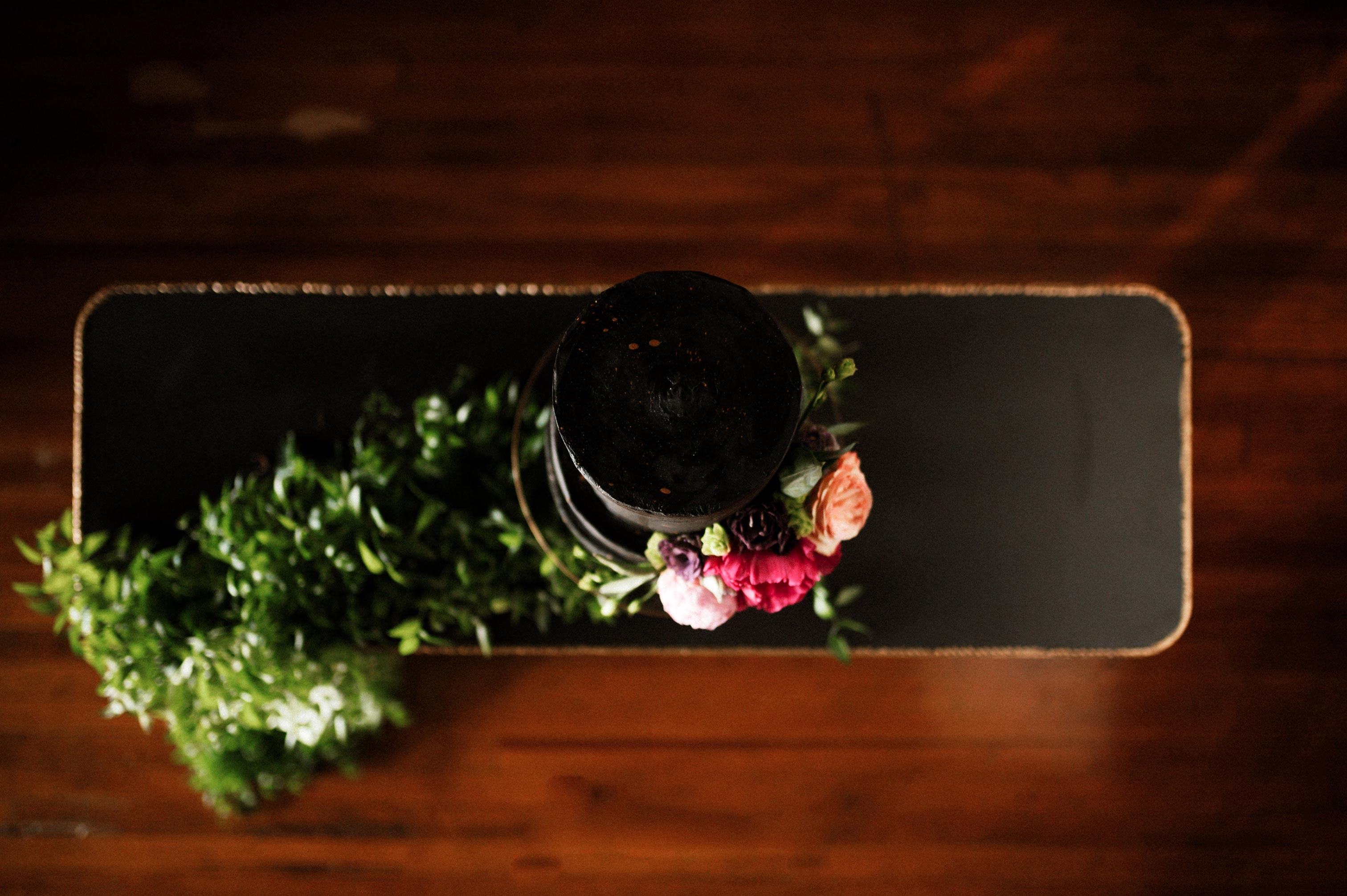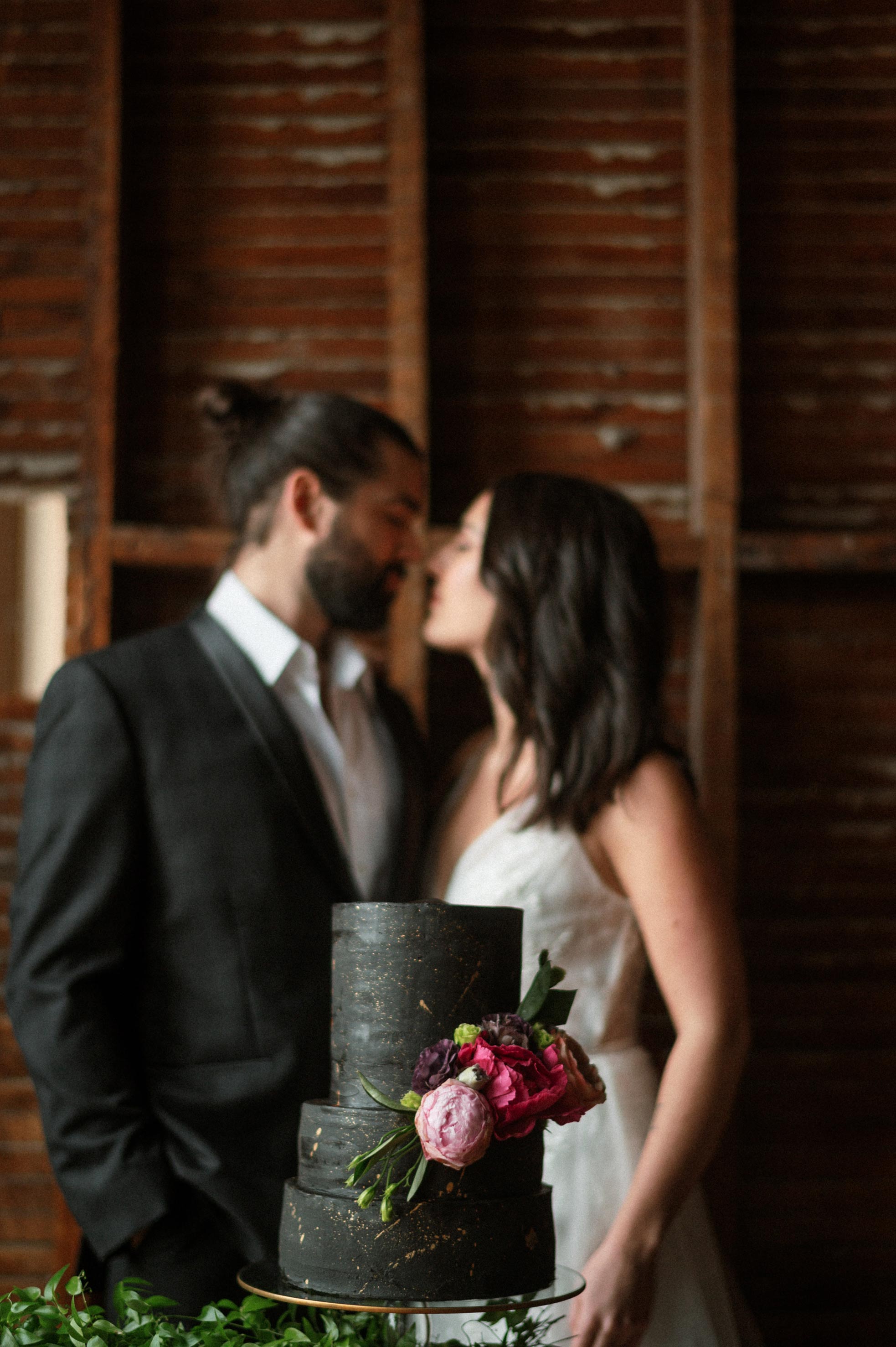 Thank you to our vendors that made these lovely moments possible: