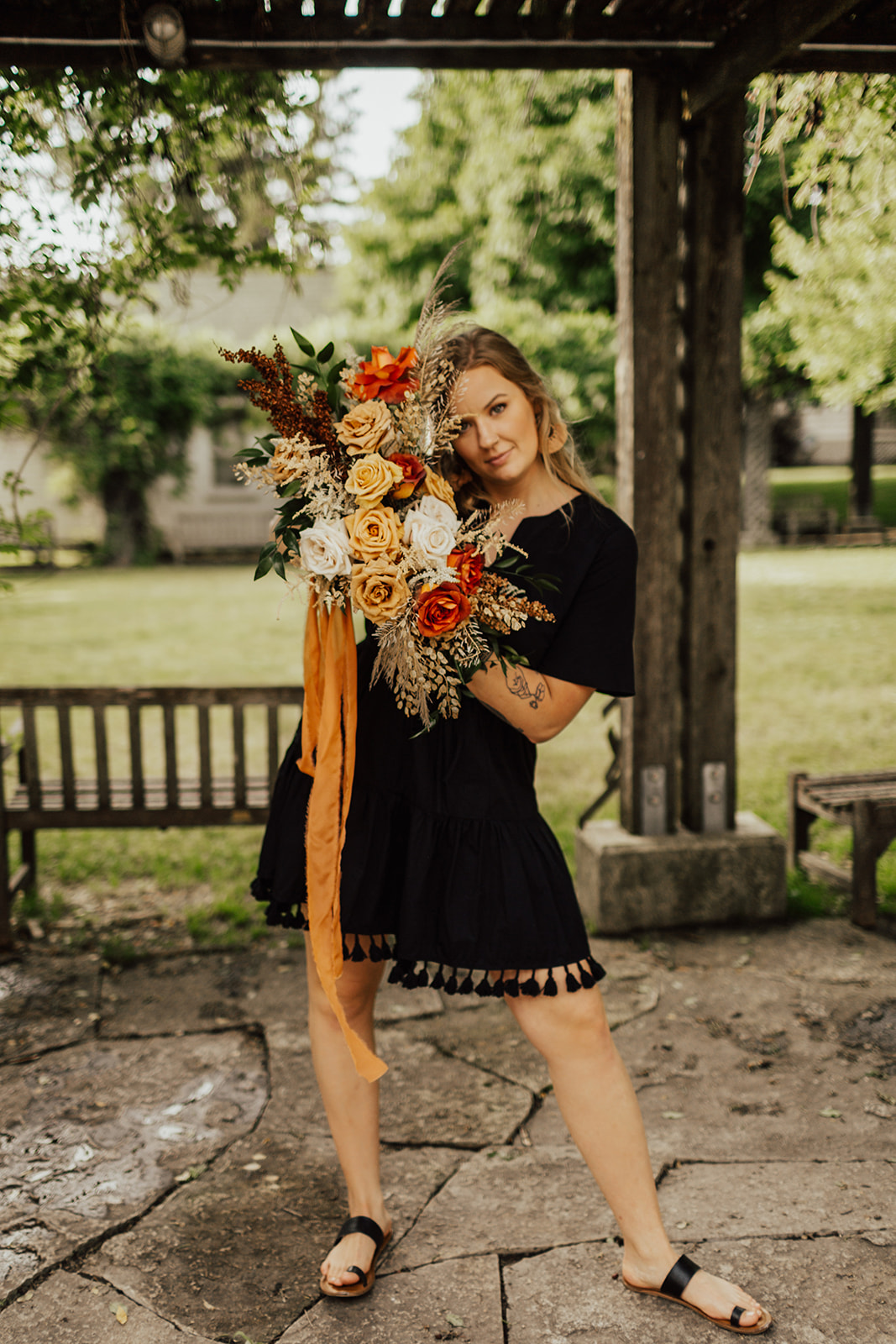 Meet the Florist
Growing up in the Evans Family, Addy spent her weekends helping to staff and organize Bliss events. Her passion for flowers bloomed into True Vine Company, Bliss' daughter company (literally).
True Vine specializes in organic, whimsical florals. Using the highest quality blooms gives Addy the ability to cultivate breathtaking, custom displays of color and design.
Addy brings her creative energy to Bliss, adding dimension and beauty to styled shoots, dramatic flair to centerpieces, and a cohesive vision to any design meeting.
Years spent living out West gave Addy a view of life lived wild and untamed. By day, she thrives in her job as a floral designer, and by evening she loves to make her family dinner while enjoying an Old Fashioned.
Camping, adventuring, traveling, hosting, and nurturing others makes Addy feel most alive. Her dream is to own a bed and breakfast where strangers can awake to the smell of homemade English muffins and spend an afternoon out in her garden.
Contact Addy: Addelyn@Truevinecomp.com
True Vine Company
True Vine Company is a specialty florist dedicated to the wild and adventurous couple. We design florals for weddings, intimate dinner parties, styled shoots and elopements. From grand visions of massive floral installations to your baby brother's boutonniere, we can accommodate requests large + small.
Marriage is beautiful. Whimsical bouquets, large floral installations, + internationally sourced blooms reflect your unique personalities + one of a kind love.
Your event is significant. Your guests will love the intimate atmosphere created by our enchanting centerpieces and gorgeous designs.
Whether your idea is a tiny seed or a full blossomed bloom, we can take any design concept and make it extraordinary.
Please click here and take a closer look at what we are all about.